The 2022 Subaru Love Promise Customer and Community Commitment Award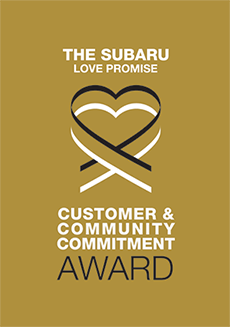 We've been nationally recognized for our dedication to our customers, our community, and the Subaru Love Promise.
We're honored to receive the 2022 Subaru Love Promise Customer and Community Commitment Award. This award nationally recognizes elite Subaru retailers who provide an exceptional customer experience at every interaction with Subaru. These retailers have also demonstrated an outstanding commitment to supporting passions and causes in their local communities in important areas such as the environment, community, health, education, and pets.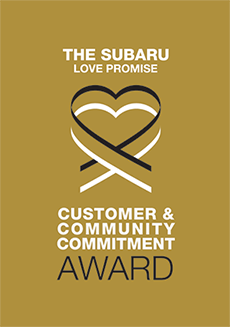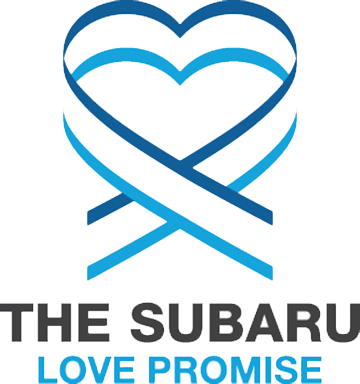 What is the Subaru Love Promise?
Subaru and our retailers believe in making the world a better place and the Subaru Love Promise is our vision of respecting all people. This is our commitment to show love and respect to our customers and to work to make a positive impact in the world.
How is Koeppel Subaru dedicated locally to the Love Promise?
Our Love Promise can be seen in various partnerships with local charities and non-profits. We're grateful for the opportunity, not only to be a part of our community, but to serve it as well.
Mayor's Alliance for NYC's Animals
Quality Services for the Autism Community (QSAC)
Love Promise Stories from Koeppel Subaru
Subaru and Koeppel Subaru believe in making a positive impact on the communities in which we live and work. We uphold that belief through our Love Promise Community Commitment. Every month, we select inspiring stories from customers and partners from around our area who strive to support our collective commitment and feature them here
Jinx 146341 - Liliana B
We met Jinx in early July of this year- his owners lived in a small space and had a new family member on their way and were no longer able to provide Jinx the love and attention that he needed. Understandably, he was overwhelmed and stressed in our center- those first few days, he could be seen trembling and looking tense as we attempted to comfort him. Despite his fearfulness, our team was able to see the huge potential in Jinx as he rewarded us with small nudges to the hand when he wanted to be pet or by laying his head on our laps. We knew there was a loving dog just waiting to shower his family with hugs and kisses but as the weeks turned into months and we had no one express interest in meeting him, Jinx started to regress back to his reserved and fearful side coupled with high levels of stress. He began kicking and slamming into our transfer doors, eager to get out of the kennel, but reluctant to come back inside, making it difficult to walk him safely outside. In addition to this, Jinx became extremely dog reactive, lunging and hard barking anytime he saw a dog walking nearby. Jinx made three months in the center, the seasons had changed from the hot blistering summer days to the crispy air of autumn weather. And with the change in seasons came a change in his journey. Our media posts about long stay animals had reached a wonderful couple outside of the city who immediately contacted us to see if Jinx was still available. We discussed at length their behavior plan to manage Jinx's behavior challenges as well as how they planned to introduce their four cats to him. The long awaited day came when they drove down a few hours to meet Jinx. As usual, Jinx was a bit reserved, but the adopters had infinite patience with him and went at his pace. Within a few minutes, Jinx transformed into the youthful dog that he had been hiding this entire time. The adopters were in love and couldn't wait to bring him home to spoil him. It was with a bittersweet smile that we sent Jinx home as we had grown fond of him but knew that this was the happy ending that he so desperately deserved. The adopters reached out a few days later with the following: "THANK YOU to all of you who took care of this sweet boy Jinx while he was at the Care center. He is doing GREAT. He is already bonding with us, and he is playful and comfortable." We are so incredibly happy to say that Jinx was able to find his forever home after three long months in our care. Thank you to Subaru for allowing us to share Jinx's story and continuing to encourage people to adopt at our city shelter that is always filled with incredible animals waiting for the chance to make the best companions.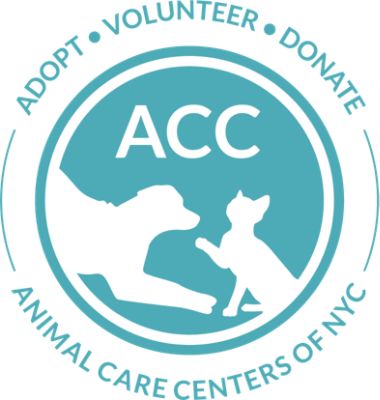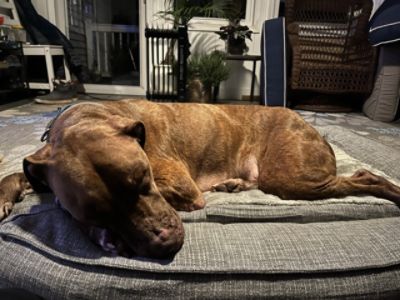 ---
Koeppel Subaru Loves Learning - Yolanda H
During the month of August, the Subaru Loves Learning initiative showcases our promise and commitment to making learning more accessible for all children, in partnership with AdoptAClassroom.org, an organization that helps supply classrooms with school supplies vital to improving education. Koeppel Subaru with the Subaru Loves Learning initiative delivered school supplies and thankful messages to help support classrooms in P.S.148Q the Ruby G. Allen School.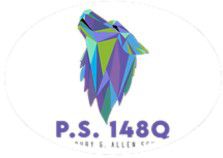 ---
Leukemia & Lymphoma Society Blanket Delivery - Morgan W
On Wednesday, June 8th, the LLS Metro NY Chapter and Koeppel Subaru had the pleasure of delivering 80 blankets and arts and crafts kits to Mount Sinai as part of the Subaru Loves To Care Program. These incredible and generous gifts were received by the Mount Sinai staff who were thrilled to be able to distribute to their patients. This incredibly small gesture of blankets and arts and craft kits are sure to make any patient feel comfort during their difficult times. Many thanks to everyone at Koeppel Subaru and Mount Sinai for supporting LLS's mission to cure blood cancers and improve the quality of life of patients and their families.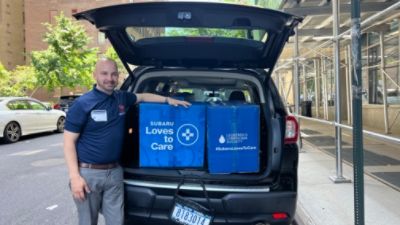 ---
Koeppel Subaru is there and ready to lend a helping hand to GREEN causes! - Qiwen F
Mark Lacher, Dealer Principal of Koeppel Subaru, pitching in to help at the plant donation event to benefit GrowNYC. The New York International Auto Show and Subaru of America, Inc. donated over 1,000 plants from their displays at the 2022 Auto Show to support community gardens, schools, senior senators block associations, churches and other greening projects throughout NYC. 🌎🌱We are proud supporter of GrowNYC's mission to improve New York City's quality of life through environmental programs and sustainability to better our future.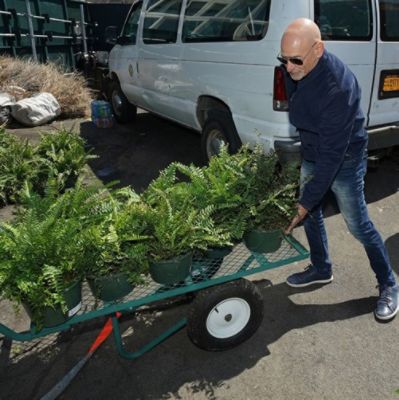 ---
Koeppel Subaru's Toy Drive for St. Mary's Kids - Jennifer J
St. Mary's Hospital for Children is a national leader in long-term care for children with medically complex conditions, St. Mary's Hospital for Children offers intensive rehabilitation, specialized care, and education at home, in the community and at our inpatient facility. St. Mary's children range in age from birth to 21 years old. Due to the Covid-19 Crisis, holiday cheer is needed more than ever to uplift the spirits of all those kids in need. Koeppel Subaru held our Annual Toy Drive to help.
---
Koeppel Subaru Loves to Help! - Lakia B
Koeppel Subaru's very own Justin Peralta showing his Subaru Loves To Help spirit by distributing blankets & socks at CAMBA - The Kings Inn Family Center! CAMBA's holistic supports are focused on ending generational cycles of poverty and homelessness. While families are living in shelter, staff provide parents with the skills they need to transition out of shelter including job training and placement opportunities for unemployed parents, and assistance in understanding and supporting their children's health, emotional well-being and development. Each family has an individualized service plan that outlines their unique set of strengths and needs, along with the steps needed to stabilize family functioning and transition to permanent housing as soon as possible. Emphasis in securing active benefits, employment, searching for permanent housing and securing a better quality of life when returning to the community is paramount.​ CAMBA is one of the first NYC shelter operators to bring in after-school programs for middle school youth, and mental health services to young mothers living in shelter. In 2020 CAMBA placed 316 families into permanent housing.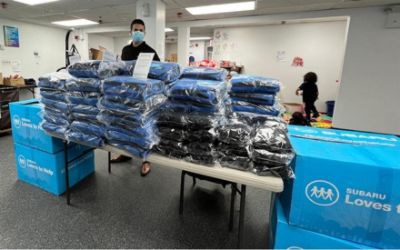 ---
Boroughbred Dumplin Gets to go Home! - Liliana B
We first met Dumplin in July when she arrived as a stray at the care center. A 1 year old brindled beauty, she was found running around a neighborhood before the police were able to bring her in. She had a gentle air about her and although shy, was a bundle of joy outside of her kennel. The adoptions team had the pleasure of having her placed in the space in front of our office and every morning, we would stop by to say hello. As the days went by, her eyes began to reflect the same sadness we saw in the rest of the dogs' face; one filled with longing to be in a home and away from the stress of the shelter environment. Nights were difficult as we turned off our computers and made our way out of the room; we could see Dumplin staring at us, always alert and wondering why we couldn't take her with us. As weeks turned into months, we constantly checked her profile for new applications, hoping that a family would click on her profile and be enamored by her sweet face. That special day that we had all been waiting for finally came in October - right around the time when leaves began to change to orange and red hues, when the prospect of a new adventure could be felt in the air. When we brought Dumplin to meet her soon to be family, she instantly transformed back into her social and bouncy self, giving them kisses before laying down for belly rubs and pets. Her eyes no longer reflected the sadness we grew accustomed to, a spark had ignited in her again and the cloud of depression had evaporated. Her family knew she was going home with them that day and as bittersweet as it was, we were happy to see her go. Dumplin has since been living in the comfort of a home with a loving family. There are countless teams and organizations that strive to help shelter animals get adopted; Koeppel Subaru has consistently supported us in our mission to find homes for every animal that comes through our doors. Through their Subaru Love Promise campaign, Koeppel Subaru helped raise awareness for shelter animals who are traditionally overlooked. Thanks to their Subaru Love Promise campaign, Dumplin and many other shelter animals were able to start new adventures in their forever homes. Thank you Koeppel Subaru!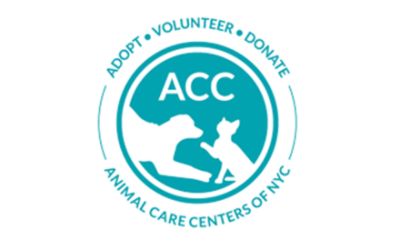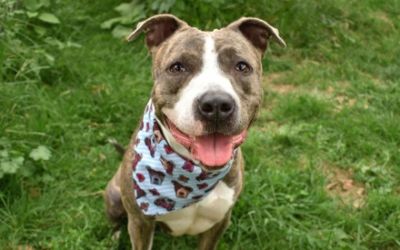 ---
Heartfelt Thank You to Our Friends at Koeppel - AnnaDea D
We are so honored to be a charity partner of Koeppel Subaru and work together to enhance lives of children and adults with autism. This year, QSAC participants have been practicing vocational skills at Koeppel Subaru in Queens. As a part of this opportunity, participants from the day habilitation program assist with the dealership's car cleaning operations.Thank you to everyone at Koeppel Subaru!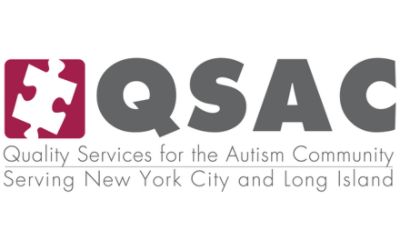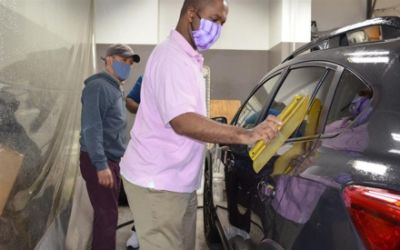 ---
Koeppel Subaru Serious in Pink! - Molly D
October is Breast Cancer Awareness Month. Our team created special "Pink Day" Merchandise that included customized T-Shirts & Teddy Bears, to help generate donations to benefit Making Strides Against Breast Cancer of Queens. The Annual Making Strides Walk was held in Flushing Meadow Park on Sunday, October 17th and in support of the participants, our team all wore pink.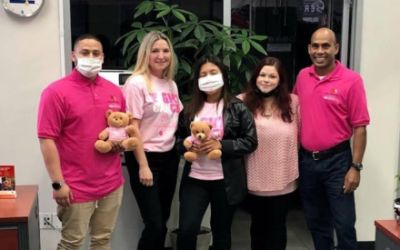 ---
Koeppel Kares about Teachers! - Jacquelyn S
Koeppel Kares about teachers! During the month of September 2021 Koeppel hosted a Koeppel Teachers Award Contest. The Grand Prize was $1000 with 2nd Place at $750 and 3rd Place at $500. We received nominations from all five boroughs of New York City, each highlighting the amazing ways the nominees went Above & Beyond for their students. Teachers really are the real-life heroes of today! Our 1st Place Winner, Mr. Francis Belizario of St. Bartholomew Catholic Academy, is a champion of FIRST robotics, bringing robotics engineering to students who might not have had the opportunity to be expose to its possibilities. Our 2nd Place Winner, Ms. Erin Manfredonia of P.S. 229Q, a kindergarten teacher for 10 years. Erin was blessed to have her own daughter during the pandemic, and while the world didn't know what to do, Erin never stopped working! She was so dedicated to the children of her class that she immediately set up remote learning to transition them best herself. Our 3rd Place Winner, Ms. Karen Aguilar of P.S. 143 Louis Armstrong School, a special education teacher, went above and beyond with her knowledge to create new ways of engaging the children she teaches.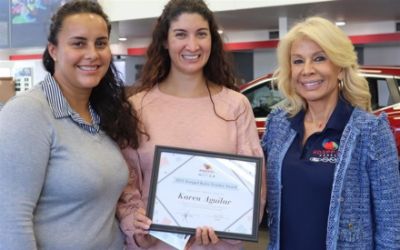 ---