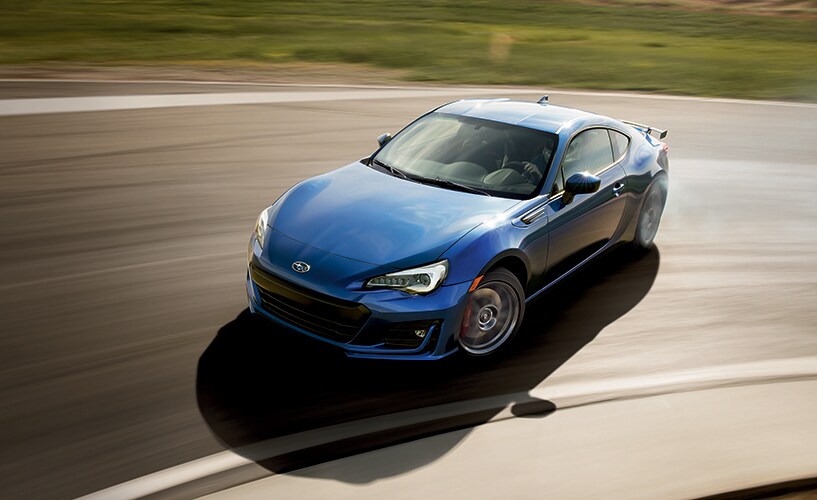 If you are talking about the ultimate in sports performance and style, then you are undoubtedly talking about the all-new 2020
Subaru BRZ
. Words can hardly express the incredible and jaw-dropping presence of this vehicle. The BRZ is a two-door couple available with either a six-speed manual or six-speed automatic transmission, depending on which model that you prefer.
Its Brembo High-Performance Brakes outclass Nissan, Honda, and Mazda, while the Android Auto Integration and Standard Navigation with Apple Carplay prove superior to Toyota, Nissan, and Honda. So as you can see, the 2020 Subaru BRZ shows little mercy to its competitors. The exterior is available in six options, the gorgeous Ceramic White and Ice Silver Metallic being two of the most popular choices. The interior Black Leather & Alcantara is a race enthusiasts' dream.
The agile handling of the new BRZ is highlighted in its quick ratio steering, low center of gravity, and a sport-tuned suspension. The leather-wrapped steering wheel, multi-function display with vehicle performance information, as well as the sport seating make this ride as comfortable and convenient as it is fun and exciting.
Offering an impressive 33mph along with 205hp, and of course, the standard symmetrical all-wheel drive that Subaru has become famous for, the 2020 BRZ is not only powerful, it is also fuel-efficient and practical. A rare combination indeed from such a sporty and performance-based vehicle. This coupe is the perfect vehicle for those who seek a little excitement and adventure with their value and practicality.