You can make a dog's day with a Subaru. October is Subaru Loves Pets Month, and October 22 marks the first-ever National Make a Dog's Day. Learn more about these special events by reading on.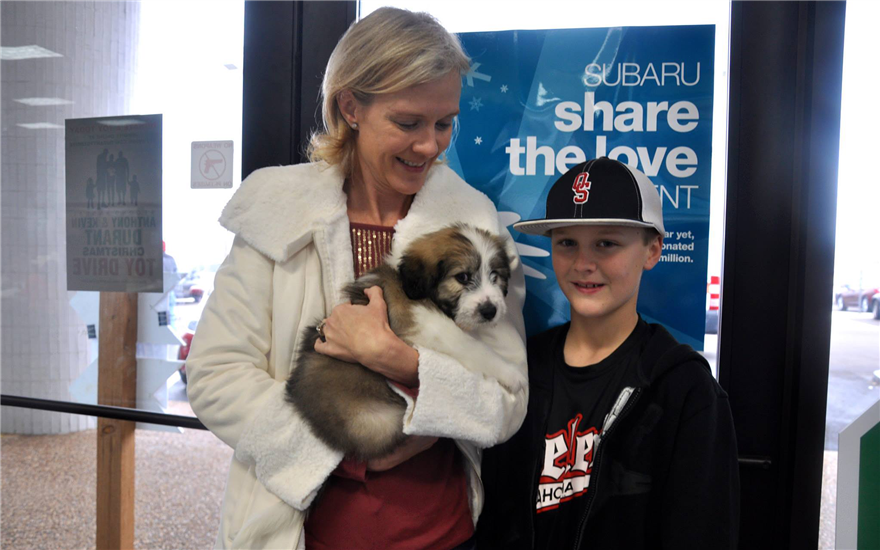 ?
Subaru is passionate about rescuing shelter dogs and created a campaign with the intention to develop a nationwide impact. Subaru Loves Pets Months is all about bringing awareness to shelter dogs and encouraging people to help the hardest to adopt pets. October is all about supporting the well-being and protection of animals across the country. In previous years, Subaru celebrated Subaru Loves Pets Month by working with The American Society for the Prevention of Cruelty to Animals (ASPCA). Subaru will continue this tradition this year.
Subaru will also add National Make a Dog's Day to the month's traditions. On this day, Subaru and its retailers will sponsor a nationwide effort to help the hardest-to-adopt shelter dogs find loving homes. Subaru will work closely with the ASPCA to champion special needs dogs, dogs with birth defects and physical challenges, senior dogs, amputees, and visually and hearing-impaired dogs.
"Pets play a big role in our lives and the lives of Subaru owners. While we support efforts all year dedicated to the betterment of animals' lives, in October, we make a concerted effort to help shelter pets - particularly the hard-to-adopt ones - find loving homes," said Alan Bethke, senior vice president of marketing at Subaru of America, Inc. "We are proud to establish the official National Make a Dog's Day on October 22 and shine a light on the hundreds of thousands of dogs that are oftentimes passed over including those with special needs."
To get involved with National Make a Dog's Day and the Subaru Loves Pets initiative, you can post pictures to social media using the hashtag #MakeADogsDay. You can also visit a shelter and consider adopting a special needs dog. If you can't adopt a dog, think about volunteering your time at a shelter or a Subaru retailer collection drive.
At Koeppel Subaru, we hope you will get involved with National Make a Dog's Day. Koeppel Subaru is located at 42-01 Northern Boulevard in Long Island City, and we encourage you to visit us if you're interested in getting behind the wheel of a new vehicle.