The new Subaru lineup has a lot of great options for all types of people. One of the most popular vehicles in this lineup is the Subaru Forester. The new Forester comes in three trims: Forester, Forester Premium, and Forester Sport. Koeppel Subaru is here to help you decide which Subaru Forester is right for you. Here are five reasons you should buy or lease a 2019 Forester!
?
?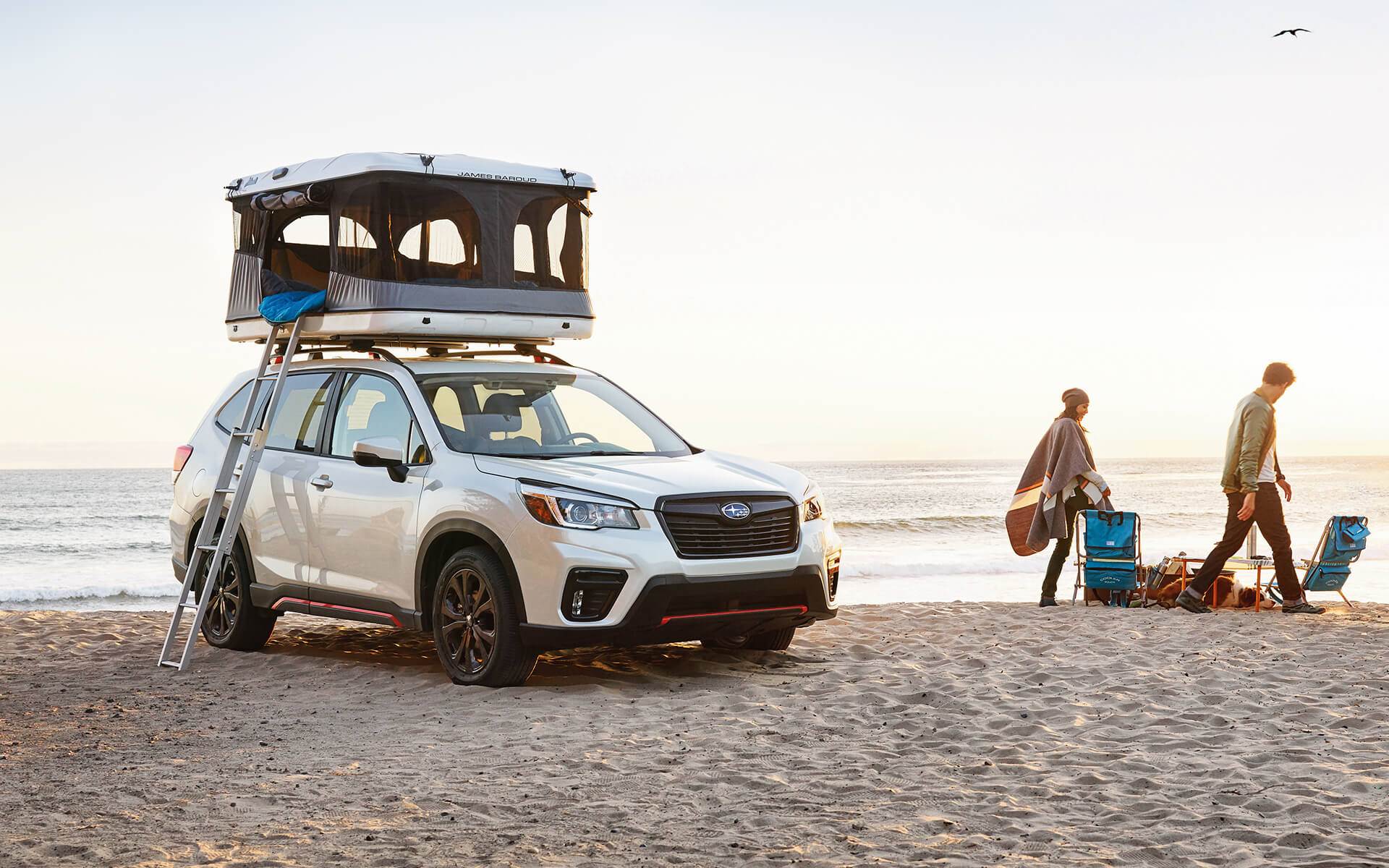 ?
1. All-Wheel Drive
The Forester offers you standard symmetrical all-wheel drive to provide you with extra traction during rain and snow storms, helping you stay safe.
2. Safety
The Forester offers added safety with EyeSight®. This advanced safety technology provides you with driver assistance and vehicle mitigation options that are designed to help you avoid accidents.
3. Space
The Forester has 76.1 cubic feet of cargo space when the backseats are folded flat. The interior is extremely roomy, so you'll be able to fit all of your materials for home-projects inside.
4. Features
This vehicle is all about technology. It has a touchscreen with Apple CarPlay™ and Android Auto™. The Forester Premium allows you to create a 4G WIFI hotspot in the cabin. Also, on the Forester Sport, there is a push-to-start button and keyless entry.
5. Style
With three different trims, you're sure to find a Forester that matches your personality. With the Forester Sport, you can get bright orange accents and black wheels. If you prefer a more relaxed style, the other two trims will work perfectly for you.
The Forester has many features that make it one of the best vehicles of 2019. Whether safety or style is important to you, you'll find that the Subaru Forester fits all of your needs. You can contact Koeppel Subaru at 888-481-8464, or visit us at 42-01 Northern Boulevard in Long Island City for more information.
Subaru Dealership near Bronx