For 2020, the Subaru Legacy is receiving a full redesign. This vehicle combines what drivers loved about the Legacy, with modern and innovative enhancements. Learn all you need to know about the 2020 Subaru Legacy by reading on.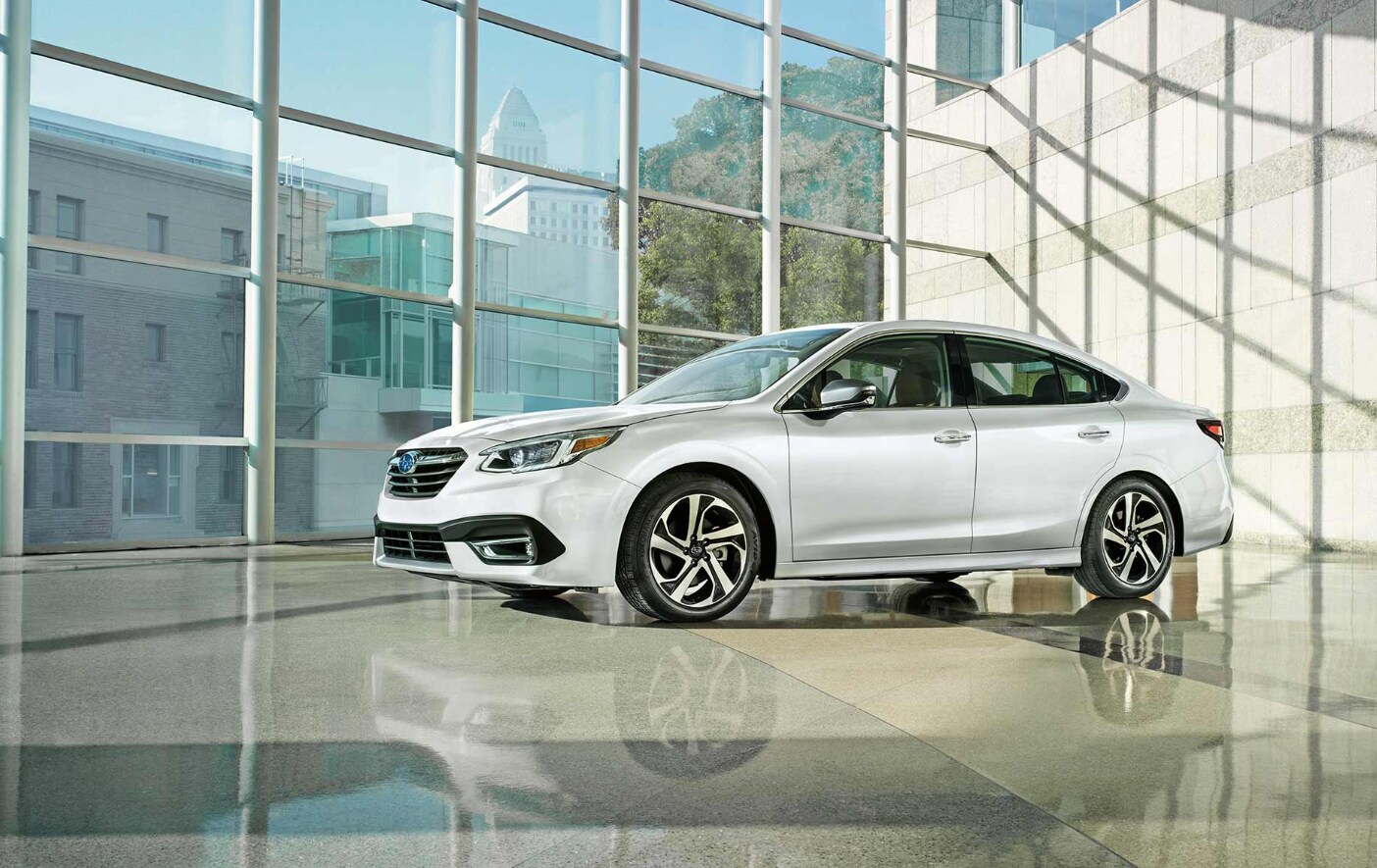 ?The Subaru Legacy is in its seventh generation with the 2020 redesign. The vehicle made its debut at the Chicago Auto Show, following complete redesigns of the Impreza, Crosstrek, and Forester. For 2020, Subaru says the Legacy has improved fuel economy, greater agility, and more advanced safety features. There is also a newer, more technologically advanced infotainment system available to car buyers.
One of the most noticeable changes to the Legacy is the exterior chassis. The 2020 Legacy features a more rigid body, as well as a new grille, updated wheels and wheel arches, sleeker headlights, and softer body lines. The more streamlined and sophisticated 2020 Subaru Legacy is a must-see.
Drivers will be able to find the 2020 Subaru Legacy in a Sport trim level, which will offer more athletic and stylish features. One of these features is the bold black side mirrors. There are also 18-inch wheels, a rear spoiler, and an exclusive grille that features a black crossbar. These black accents add a sportier and more aggressive touch to the vehicle's exterior.
The last complete redesign of the Subaru Legacy took place in 2015. Since then, the Legacy has received noticeable styling updates, and will also include a more powerful and boastful engine. To stay up to date with updates related to the 2020 Subaru Legacy, keep in touch with Koeppel Subaru. Our dealership is located at 42-01 Northern Boulevard in Long Island City, but you can also reach us by phone. Feel free to call Koeppel Subaru at 888-481-8464 to learn about the release date of the 2020 Subaru Legacy!