NY Subaru Safety Features | New York Car Dealer
From their unique style to their environmentally conscious design, New York Subaru's are one of a kind. The brand constantly strives to get the best performance out of their cars by incorporating top features into their designs. The most important and successful of their features comes in the form of three unique safety features: frame design, crumple zone, and disconnecting engine.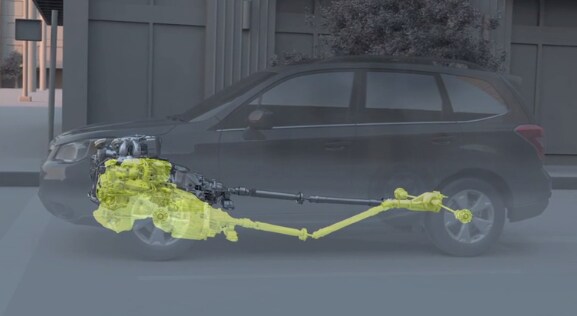 One of the most effective ways that a car protects passengers during accidents is by diverting energy away from them. To do so, Subaru builds their cars with a unique ring-shaped reinforcement frame that is made of 40% high-tension steel that is able to withstand even the most traumatic collisions. The crumple zone is built onto all Subaru models to absorb energy on impact. This ensures that the Subaru's occupants are protected from the other vehicle. The design is housed in the steering wheel which also includes a collapsible mechanism that diverts energy way from the driver.
Positioned down low in front of every Subaru is a boxer disconnecting engine. The engine is designed to disconnect in the event of a crash. The horizontal movement of the pistons allows the boxer engine to be positioned lower and to slide underneath the vehicle and away from the passengers inside upon collision. Both old and new Subaru models come standard with these advanced safety features. It It is these unique features that have earned Subaru the highest vehicle reviews and ratings. If you'd like to more about these features, call or visit our NY Subaru Dealership today.