Added Security® | Manhattan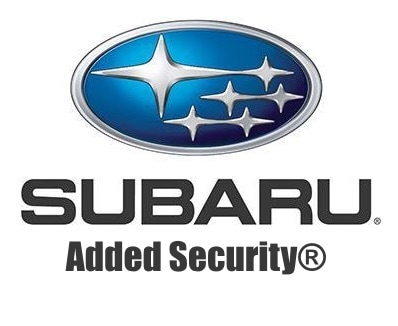 Here at Koeppel Subaru we offer one extended service contract to keep things simple for our clients.
The Added Security extended service contract comes with two different levels of coverage: The Classic Plan and the Gold Plus Plan. The Classic Plan covers nearly 1000 parts in every major component area of your vehicle. This includes your engine, transmission, drivetrains, front suspension, steering, brakes, electrical, cooling and air conditioning, and fuel systems. This plan also provides towing and rental car reimbursement for all covered repairs. The Gold Plus Plan includes everything that is covered in the Classic Plan with the addition of a hundred more parts. This plan mirrors that of "bumper-to-bumper" coverage from the basic factory warranty. The Gold Plus Plan also reimburses you for lodging and meals, perfect if you find yourself stranded outside of New York. The plan comes with 24 hour emergency roadside assistance, $100 allowance for "Sign and Drive" dispatched towing, jump start, tire change, gasoline delivery, locksmith service, road hazard tire protection, computerized trip routing, dealer locator service, and travel assistance.
As for maintenance plans, you have the option to choose either a 2 or 3 years/36,000 or 45,000 miles plan or a plan with mileage intervals of 3,750 or 7,500. If you lease your Subaru these plans can work even better for you; gas may be your only expense with the maintenance plan and roadside assistance is included with no extra cost. The plan also allows you to lock-in the cost of scheduled maintenance by factory trained technicians, it guarantees the use of genuine Subaru parts, and it allows you to be serviced at over 600 quality Subaru dealers at a competitive price. In an emergency, we can be contacted to approve authorized repair facilities.
Other benefits of the Added Security contracts include enhanced resale value of your car in which any remaining coverage can be transferred to another private owner or cancelled and refunded. Also, If you choose a plan with a deductible, you will pay only once for each repair visit. Lastly, Added Security protects your investment and provides an inflation hedge on future repairs. Any Subaru model that is covered under Subaru of America's basic warranty is eligible for Added Security, unless it is used commercially or equipped with a snowplow. You choose the length of coverage that best suits your needs; you have a choice between eight different plan terms. The term is calculated from the start of the factory warranty until the car becomes seven years old or accumulates 100,000 miles.
Have questions? Call or come see us today at our Long Island City dealership.